Start of main Content
Climbing Walls
Blacklight Adventure Climbing Walls are Currently Closed
Blacklight Adventure Climbing Walls are Currently Closed
Updated 27.07.21 - Blacklight Adventure Climbing Walls Remain Closed.
What are the Climbing Walls?
Our twelve 7.2 metre Climbing Walls including Gorilla Pillars are a fun way to experience the thrill of climbing in a safe and friendly environment.
Enjoy the challenge and experience from your very first go! Each wall has a different challenge, giving both your body and brain a full workout!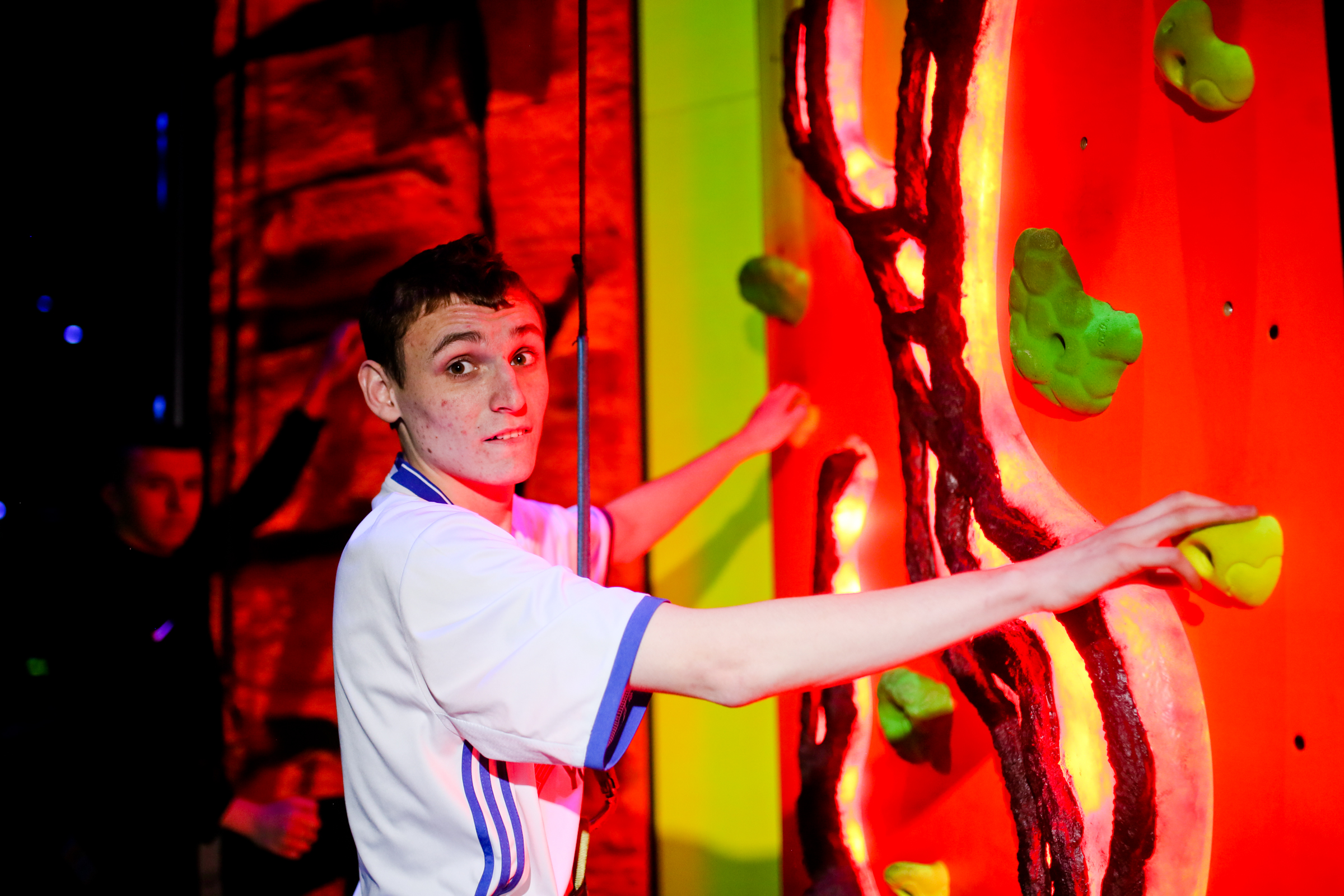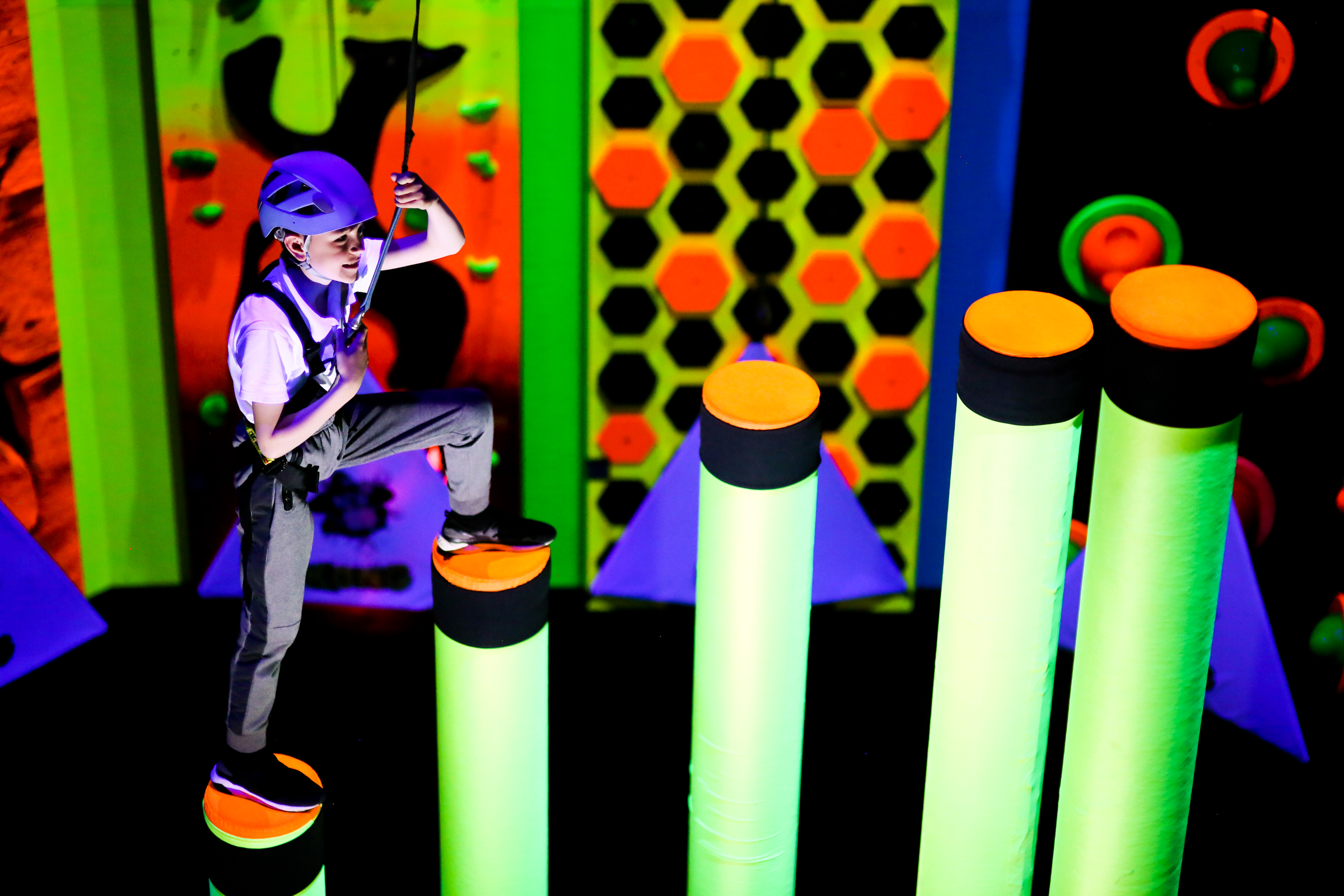 Age Restrictions
Our Climbing Walls are suitable for those aged 5 and above.  Please note that participants will only be permitted on the Climbing Walls if a correctly fitting harness is available.  If in doubt, please ask for a harness to try before booking a session. 
Pricing
Ticket Type and Cost
16 years and over   £7.30
5 to 15 years and 60 and over
£5.20
Family Ticket  £26
Group of up to 12 persons
£62.50
Group of 13 to 24 persons
£125
Family Ticket: Maximum of 5 persons, one of which must be an adult.
Group Ticket: Price guarantees up to 12 or 24 spaces on a session (subject to availability).  Additional spaces can be reserved per person at the standard pricing.
SAVE 20%: Book online for a Climbing Wall session and add Skywalk or Adventure Golf to the same transaction and receive 20% off your total order. 
Session Times
Climbing Wall sessions run during term time on Friday evenings and throughout the day on Saturday and Sunday. 
During holiday periods, additional weekday sessions will be available. Each session will last for 1 hour, which includes your Safety Brief and harness fitting.  
For details on session times, click below.
Please be advised that due to the current situation with COVID-19, online booking for Blacklight Adventure has been suspended. 
Private Bookings
Our Climbing Walls are available to book outside public session times for private parties and corporate events.
For full details, click the relevant link at the top of the page.